Another springlike day with slightly
more cloud cover than yesterday. The long awaited first Barn Swallow (Ladusvala)
of the year flew north past the obs this morning. The highlights of the day
both came from the Norrhamn where a pair of Garganey (Årta) and a pair of Slavonian
Grebes (Svarthakedopping) were present. A Jack Snipe (Dvärgbeckasin) flew
from the reedbed this morning.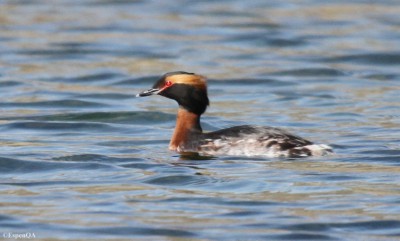 55 birds were caught this morning.
There will be 16 at the obs
tonight: Matt, Espen and family, Anton, Mickael as well as a youth group from
Birdlife Sverige.
Wind: Southwesterly
Strength: 1-3 m/s
Temperature: 3-15
Visibility: Good
Cloud cover: 0-6/8
Precipitation: None
Ringing day totals:
Wren / Gärdsmyg: 1
Dunnock / Järnsparv: 1
Robin / Rödhake: 35
Blackbird / Koltrast: 1
Song Thrush / Taltrast: 3
Redwing / Rödvingetrast: 2
Chiffchaff / Gransångare: 1
Goldcrest / Kungsfågel: 9
Chaffinch / Bofink: 1
Bullfinch / Domherre: 1
Total: 55